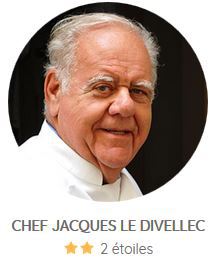 Fish
Jacques Le Divellec nicknamed like "Bocuse of the sea", is a real institution and was the first cook to be promoted commander of the national order of the Legion of Honor, in 2007. Former owner of an eponymous restaurant Parisien 2 Michelin-starred, we have done the honor of selecting for us a wide range of seafood products or our asura which will make you delight with its freshness and incomparable flavors.

Our products are indeed at the top of the range. For instance, our Scottish Smoked Salmon of Queen Elizabeth II was voted 5 times the best salmon in Europe! Its exceptional quality is provided by its beech and oak wood smoking in the brick ovens of 1870!

Our organic oysters, hulls and clams The Normans are cultivated on the high seas in a pristine setting on the Chausey Islands, with some of the purest water quality in the world.

As for our shrimp, the famous gamberinos and carabineiros, are fished at 1500m depth to ensure its quality without adversely affecting marine biodiversity. In fact, Elle at Table magazine devoted an entire page to this subject !