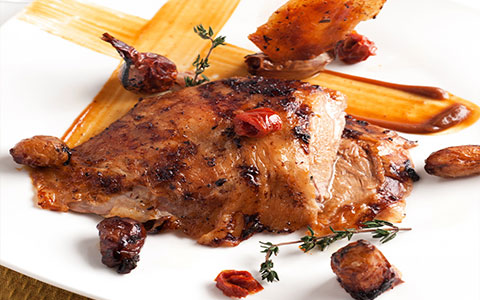 History
Ovine farming is an ancestral tradition which belongs to the Irish heritage and to its verdant landscape.
The Irish people have been into ovine farming for so long that their know-how and the secret of the quality of their meat were born through this long cohabitation in symbiosis with nature.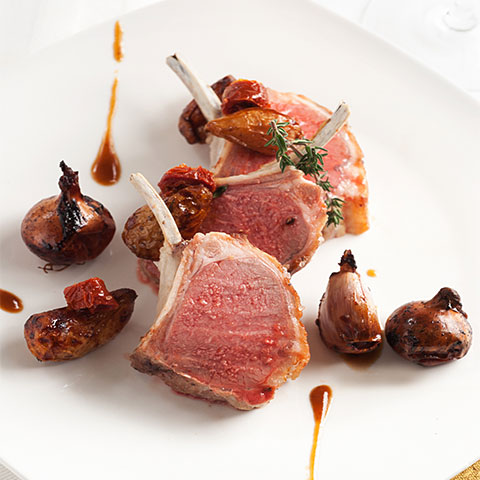 Appearance, farming and nutrition
For all their different herds, one of the specificity of the Irish farmers is to cross-breed the races of their animals so as to improve the quality of their meat and satisfy the consumer's demands. This mix of pure and crossed races gives high quality lamb carcasses, would it be in autumn or in winter.
Thanks to the diversity of the Irish fields, the ovine season is longer. It starts in August and ends more or less in February. The lamb herds come from the Lowland (region of low fields) and therefore are born much earlier.
Their feeding is truly abundant and varied.
If one add to above the strict respect of the Organic regulations, such as not using chemical fertilizers in the fields, and no medicine-based dietary complements, no bone meal, no silage, a perfect traceability, one sees the excellence of the product. Its characteristics and its aspect are far superior to the ones of the standard products.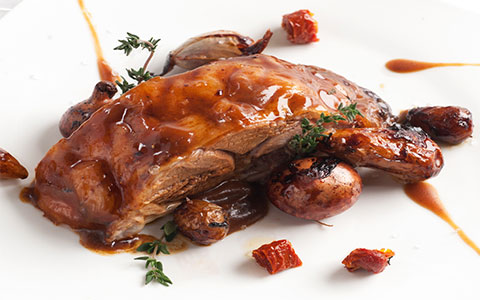 Living environment & the last but not the least
An average Irish lamb heard counts roughly a hundred heads on very big spaces where they can run until they lose their breath, but stay cool… and keep their wool! But let's get back on track!!
The meat of these Irish lambs is famed for its high nutritional and taste qualities and therefore deserves its first choice popularity.
By the way, it seems that one lamb out of eight consumed in France is Irish!
Wow! And you're still hesitating?