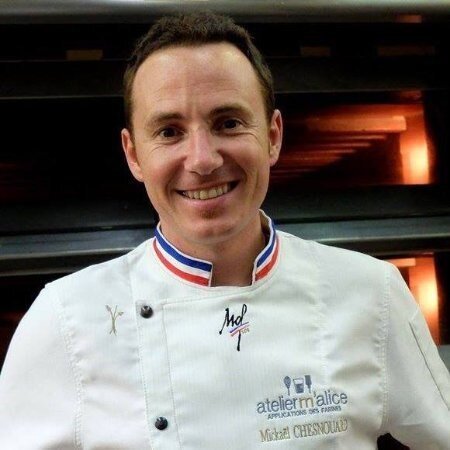 Organic Bakery and Pastry
Our bakery sponsored by the best worker in France, Mickaël Chesnouard!

Trained with the best, Mickaël Chesnouard obtained a master's degree from the CIFAM after 6 years of assiduous training. Elected France's best worker at just 28 years of age, he has developed his natural talent through practice and further training to offer gourmets new products. Today, it is his turn to train the best bakers of tomorrow as a training manager at the Atelier m'alice.

Mickaël Chesnouard also distinguished himself by the choice of its ingredients by always choosing local and environmentally friendly products such as organic flour. His approach, both traditional and innovative, has made his creations famous. His taste for quality products and his environmental commitment make him the best ambassador for our delicious bakery.
.