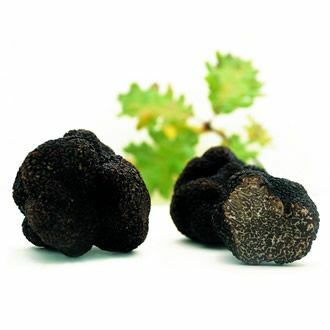 Organic Truffle
The Delicieux Secret organic truffles come from the South Italy. You can find them only in the summer when the weather is nice and warm – that is why they are commonly called "summer truffle" (Tuber aestivum).
The truffles are dressed in black and their flesh is whitish. More importantly, they are very tasty! The summer truffle's preferred soil is in Italy, where it is sought after for its unique "profumo", the Italian word for fragrance or perfume. In fact, once mature, its intense smell and taste will oscillate between hazelnut and wild mushroom.
Our truffle quality is a gastronomic one. They do not come from an artificial plantation cultivated below oak trees and thus giving "farmed" truffles (which is the case of 9 out of 10 of the truffles you will usually find on the market), but instead they are harvested from a natural forest located in the Marche region – a protected environment away from agricultural lands. Therefore, the subsoil of the forest does not contain heavy metals, is free of any surrounding farms and therefore of any influence.
To tell you the truth, it is our truffle-sniffing dog, a Border Collie named Prune who does most of the job. She is in charge of the "truffle hunting" (the step of excavating the truffles from the ground) and thanks to her keen senses, she will smell all the nice spots! Let's face it, her nose is the most precious in here!