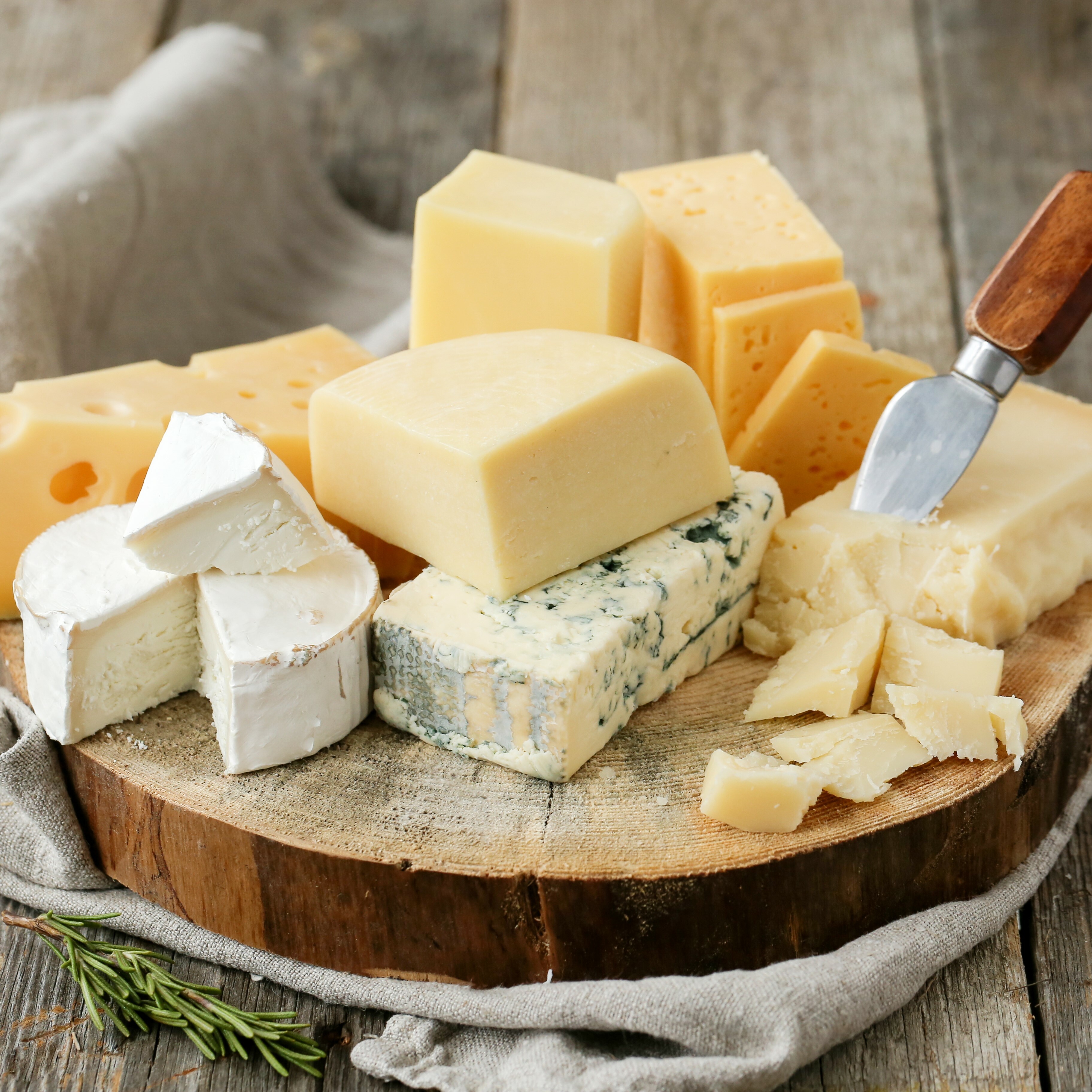 Cheeses
Our range of cheeses and products is varied and will satisfy all your desires.
Our French, Italian, Lebanese and even Irish cheeses will make your taste buds go around the world creamy and full of character!
For an originial cheese platter, choose our blue and long maturing cheddard.
For a friendly dish, let yourself be tempted by a pizza 4 cheeses or delicious ravioli of royans...