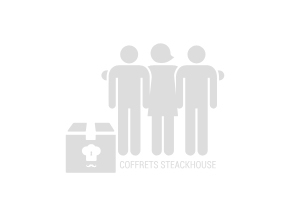 Organic Steakhouse Sets
Bring the sun back to the greyish Paris. The Steakhouse Sets is fully flavored with joie de vivre and sharing.
Stay away from the steaks and chips from the local brasserie and ask for a beautiful fleshy and tasty meat.
Which one will you choose the entrecote, the rib, the fillet or the rump heart?