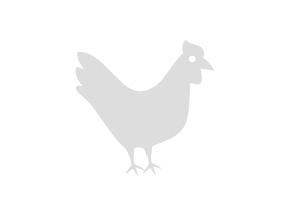 Organic Poultry
We are proud to be able to say that our French Organic poultry are raised in animal welfare-friendly conditions and we are proud to sell «Happy Chicken».

Our poultry are treated with meticulous attention: a nutritionist at disposal develops 100% organic menus, our animals have space to flourish and chew as they wish, and a doctor treats them with herbal medicine. Delicious Secret has made a priority to provide you with high quality meat in the best possible conditions for the greatest pleasure of all.
Then, our poultry, carefully raised and fed, offers a tender and juicy flesh that will delight your taste and the one of those around you.
According to the Less Saves The Planet label and in order to preserve our planet, we recommend you to limit your meat consumption to 130gr per person by dividing this piece for several meals or by sharing it.