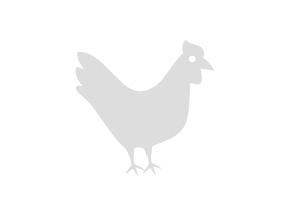 Organic Poultry
We are proud to say that our organic poultry is well pampered and that we, therefore, offer a "Happy Chicken" to our customers.
Our poultry is treated with an unbelievable care: we have a nutritionist, which creates 100% organic menu, our animals have enough space to roam and cluck as they see fit and to keep best till last. Moreover, they have a doctor who cures them through phytotherapy (herbal medicine).
Our poultry is raised and fed with care and rewards us with a tender and juicy flesh.
Click here to know more.