There is 1 feedback on this product. Note moyenne pour ce produit :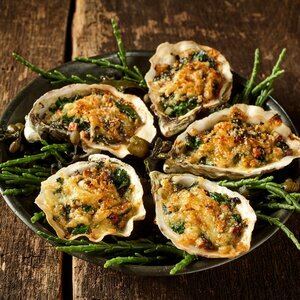 Charentaise Oysters Ready to Serve
16,50 €
Buy
The last opinion
Roselyne MOREL
wrote on 27.10.2021
Huitres charnues et coquilles garnies généreusement peuvent autant être considérées comme une entrée que comme un plat à part entière. Original et gourmet. Bonjour Roselyne, Nous sommes très heureux que nos produits vous ont plu. L'équipe Délicieux Secret.