There is 5 feedback on this product. Note moyenne pour ce produit :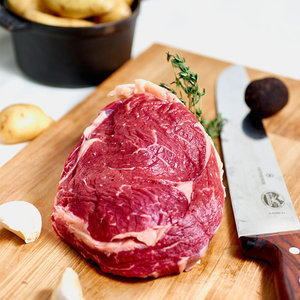 Organic Black Angus beef cube roll
18,00 €
Buy
The last opinion
RUMIERI
wrote on 5.06.2022
Nous avons mangé dès le lendemain de la livraison votre entrecôte. Viande tendre et goûteuse. Mais mal coupée. Nous ne pourrions pas la présenter à des invités (c'était pourtant notre intention). Nous avons deux autres entrecôtes et espérons que nous serons moins déçus lors de leur consommation. C'est dommage. Bonjour Rumieri, Nous sommes navrés que votre expérience ne ce soit pas passé comme prévu. Nous prenons en compte votre retour pour ne pas vous décevoir à nouveau. A bientôt, Aurélie
---
All the opinions (5)
Viande goûteuse et très tendre

Absolument excellente

Entrecôtes très tendres et succulentes ! Livraison dans le créneau prévu, chaîne du froid respectée. Il serait bon d'avoir la date limite de consommation lors de la commande.

Très bon produit. Pour un consommateur individuel, la portion est peut-être un peu forte.